If you've received a notice in the mail that you're facing a "negligent operator" suspension of your driver's license, read on.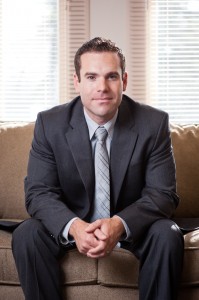 If you got a little notice in the mail that warned you your license will soon be suspended, and you have no idea why, chances are you're the lucky winner of a DMV negligent operator suspension.
You'll receive this notice if you received 4 points on your DMV record within one year, 6 points within 2 years, or 8 points within 3 years.  Since not everyone keeps a tally of their DMV points on a post-it note next to them on their nightstand, this notice tends to catch people off guard.
The DMV notice you receive will inform you that you have 14 days from the date of the mailing of the letter to request a negligent operator hearing.  MAKE SURE YOU DO THIS.  Even if you plan on hiring an attorney to handle the hearing for you (recommended), you need to ensure that you don't miss the deadline to request a hearing because then you're screwed.  You're already screwed because the DMV is threatening to confiscate your license.  But you're REALLY screwed if you miss the deadline to request a hearing to contest the suspension of your license.
Once you've requested the hearing, you'll want to ask the DMV for a driving record report.  You'll want to analyze this report to ensure that you have in fact received the number of points on your record within the time frame discussed above.  This may come as a shock to you, but the DMV is run by people.  Imperfect people.  Who make mistakes.  All.  The.  Time.
Look closely at each ticket on your record:  were you actually convicted of each ticket listed?  Is each conviction a moving violation so that you'll receive a point if convicted?  (Check this list to see if it's a moving violation.)  Do the points add up to more than 4, 6, or 8 points in the corresponding 12, 24, or 36 month period?  If not, you'll have a clear win at your hearing.
There are other legal and factual arguments that a lawyer can make for you.  If you're uncomfortable making an appearance at a DMV hearing and want to ensure your chances of success at getting your license back, you may want to hire an attorney to do it for you.
Like us on facebook if you want to be ready for our next informative article!